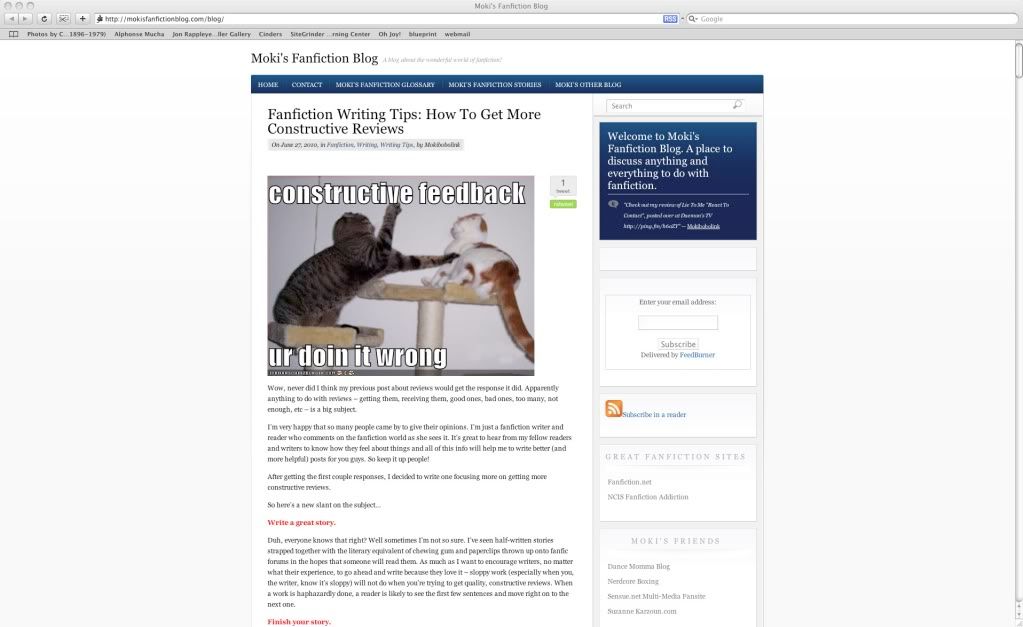 Love your favorite tv show so much that you hate it when it's over every week? Are you a hardcore fangirl or fanboy (even if you haven't told anyone)? Well then you should come check out my other blog, all about the wonderful world of fanfiction*. From fanfiction writing tips and lists of my favorite stories to an archive of my own fanfic (for shows like NCIS, Supernatural, Firefly and more), you'll find it all.
Click here to check out Moki's Fanfiction Blog
* Fan fiction (alternately referred to as fanfiction, fanfic, FF, or fic) is a broadly-defined term for fan labor regarding stories about characters or settings written by fans of the original work, rather than by the original creator.